Real beer fans have a tough time today. The fact is that in the world there are a huge number of manufacturers of bottled beer and breweries, but there are even more varieties and types of this drink. It's going to be hard for you to figure them out. Most likely, you want to follow the prices and get useful recommendations not to lose sight of an interesting variety or to find an establishment for a comfortable time with friends. The studios are well aware of this and create programs for computers and smartphones. For this reason, we invite you to read a description of several programs that may be of interest to foam drinkers around the world.
Untappd
This is a very popular program, one of the advantages of which is a huge number of registered users. Everyone is a real beer fan. Untappd has a simple interface, cute decoration and many useful options that are sure to interest beer fans. At the same time, the main task of Untappd is to find the nearest beer establishments that sell craft beer varieties.
You will see detailed information about each drinking establishment with an indication of the beer varieties, prices for each of them and feedback from other users. That's why it won't be difficult for you to get an accurate idea of the store in advance, which will help you make a smart decision about whether you should visit this place or not. In Untappd, you will find recommendations regarding establishments or types of beer and a system of rewards for feedback and other user activity.
Moreover, it will be easy for you to interact with your Facebook, Foursquare or Twitter accounts from Untappd. Also, users of this program can use it as a personal diary and make comments about each type of beer or visited establishment there. Thus, in the future, you won't have trouble remembering which drink you liked and where you bought it.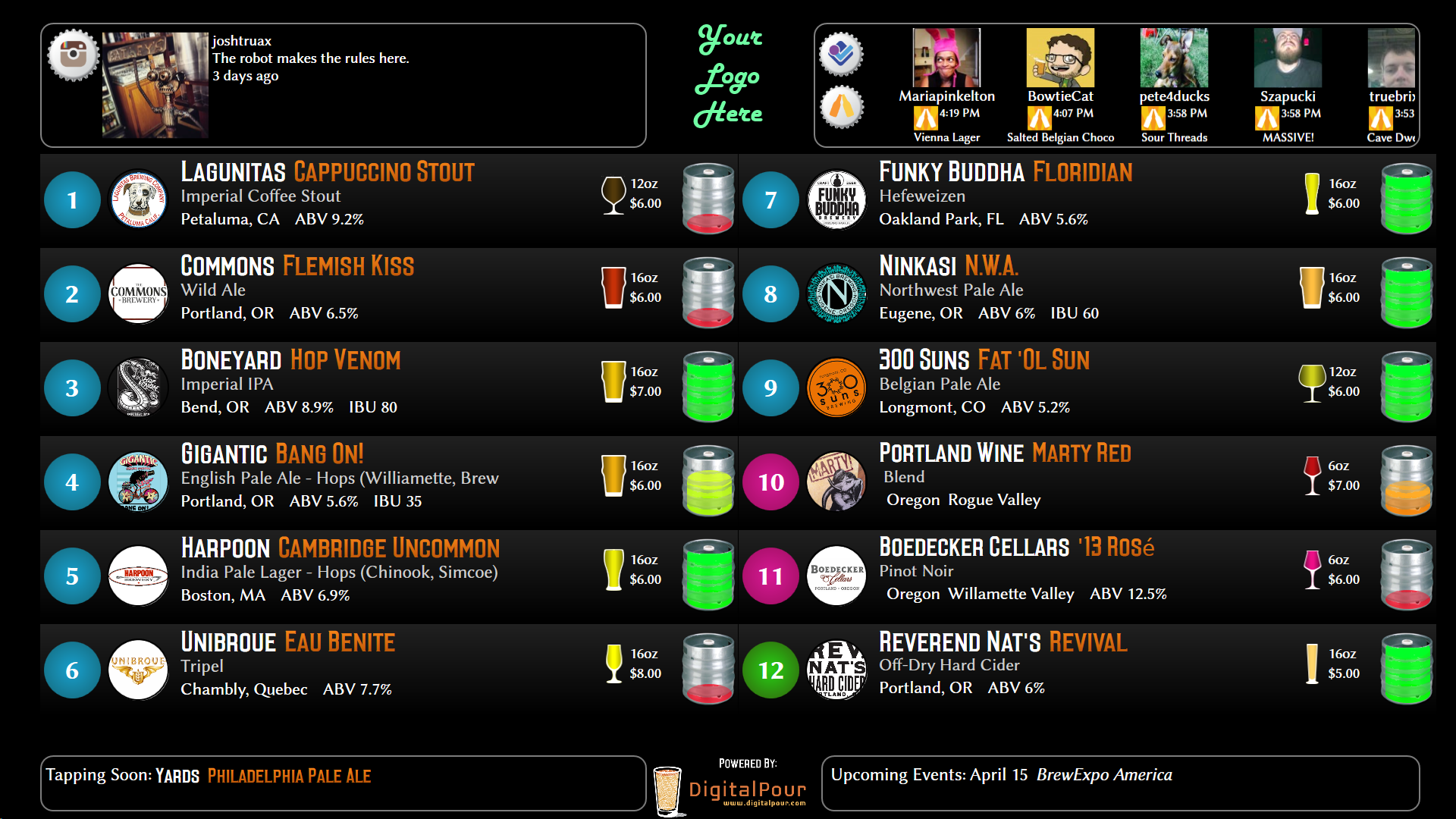 The Grainfather
The company, which represents the home brand with the same name and a large chain brewery, took the initiative to develop this program. The utility is characterised by ease of mastering and will delight anyone who would like to learn how to brew beer on their own. Its main advantage is a large number of detailed and varied foreign recipes, as well as the ability to write their own.
The user can easily calculate and specify the number of ingredients used, the time spent on cooking and the pauses used. This program will tell you the right amount of hops and the time for its addition. At the same time, you will still have many opportunities for experimentation that will help you immediately save recipes and feedback on the results you have received.
Later, you can share recipes with your friends on social media or print them out on a printer. Since users mostly use Hewlett Packard printers today, then they can use Universal print drivers HP. We advise you to spare time and make one download HP Universal print driver to establish this in order to get rid of conflicts with electronics. This program identifies the printer, tracks the amount of toner or paint and helps to order consumables.
Not only printers, but also Hewlett Packard laptops are very popular worldwide, and for this reason we recommend their owners to make HP coolsense download. This useful program will not allow your processor and video card to overheat, helping to choose the optimal temperature mode for the device.
Unfortunately, we cannot describe all the good programs for beer lovers in a small attention article. Thus we can only cite a few examples, such as Any Beer ABV, RateBeer Beer Buddy, BeerSmith Mobile Homebrewing, BJCP Style Guides, TapHunter, Home Brew Talk.